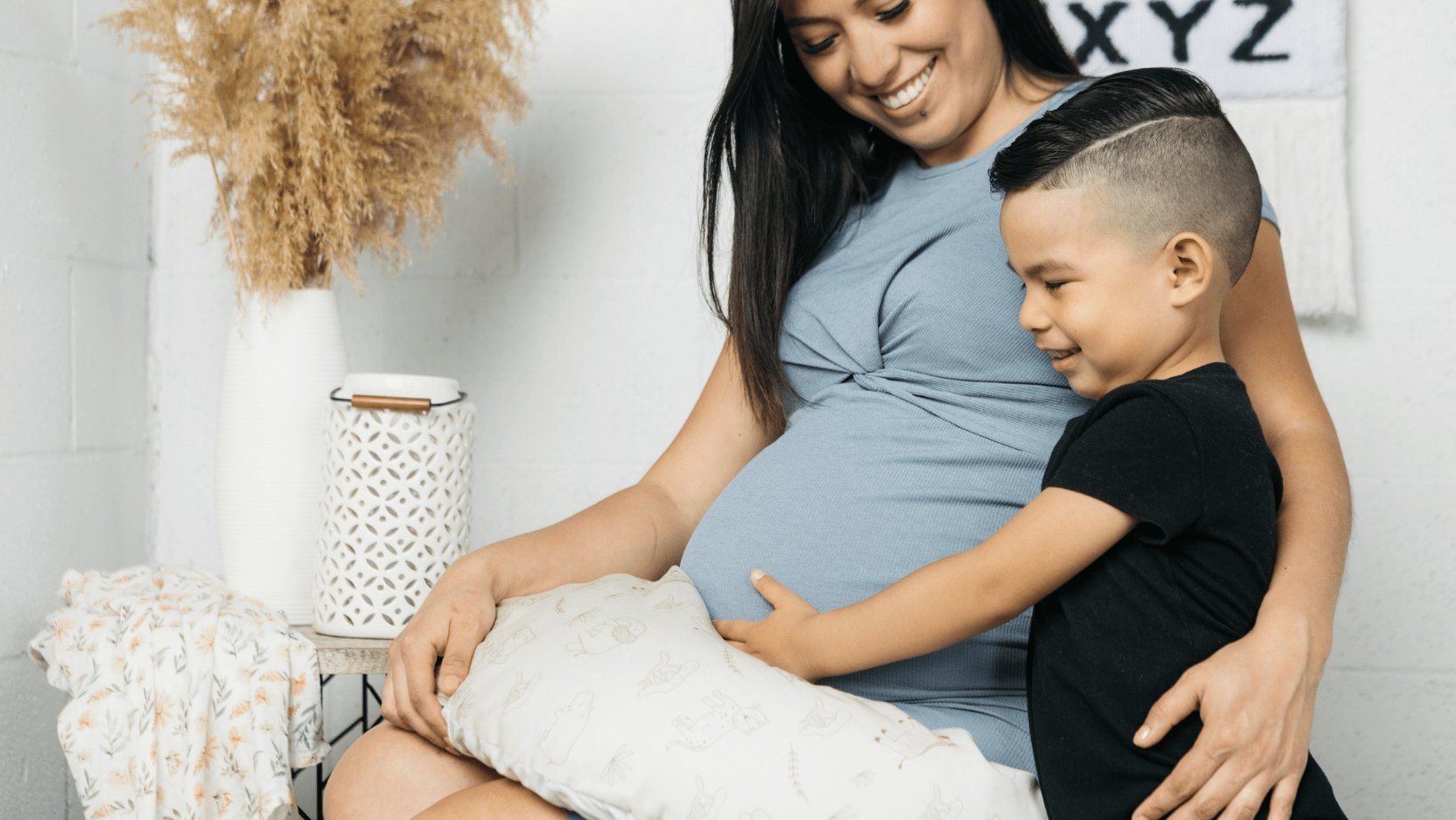 Gently preparing for the arrival of baby #2
The arrival of a new baby in the family is an exciting time, but it can also cause worry and apprehension for older children.
To facilitate the transition and create a harmonious environment, it is important to prepare our children for the arrival of their new little brother or little sister. Here we share some caring advice to help you prepare your child for his or her new role and foster a positive relationship between brothers and sisters.


Communicate openly and lovingly
Talk openly to your child about this great event that is coming for your family. Gently explain to him that he will soon have a new play and life companion. Answer his questions sincerely and make sure to let him know that he is still loved and valuable to you.

Involve your child in the preparations
Involve your oldest child in preparations for the baby's arrival. Let him choose clothes, toys or even help prepare the baby's room. Involving your child will give them a sense of belonging and help them feel valued in this change process.

Read books about siblings
There are many children's books that deal with the arrival of a new baby in the family. Read these books with your child and discuss the feelings and questions they raise. This will allow your child to better understand what awaits them and prepare them emotionally.


Keep routines and special attention
Maintain your child's routines as much as possible and give them special attention. The arrival of a little brother or sister can be unsettling, but by preserving special moments with your older child, they will feel loved and secure. Give him special moments and spend quality time doing activities together.

Prepare your child for practical changes
Explain to your older child the practical changes that will occur with the arrival of the new baby. Talk to him about the importance of sharing toys, adapting schedules and being patient with the baby. Involve him in preparing the baby's room and show him how he can help and be a responsible big brother or sister.


Encourage moments of connection
Once the baby is born, encourage your child to create moments of connection with their little brother or sister. Congratulate your child on their role as big brother or sister, reminding them how important their new role is and how important they are!
Preparing your child for another baby takes time, patience and love. By communicating openly, involving your child and giving them special attention, you can help create a smooth transition. Remember to remain attentive to your little one's emotional needs throughout the process. With your love and support, your family will grow harmoniously.

Photo credit: Stéphanie Cyr, Photo GD