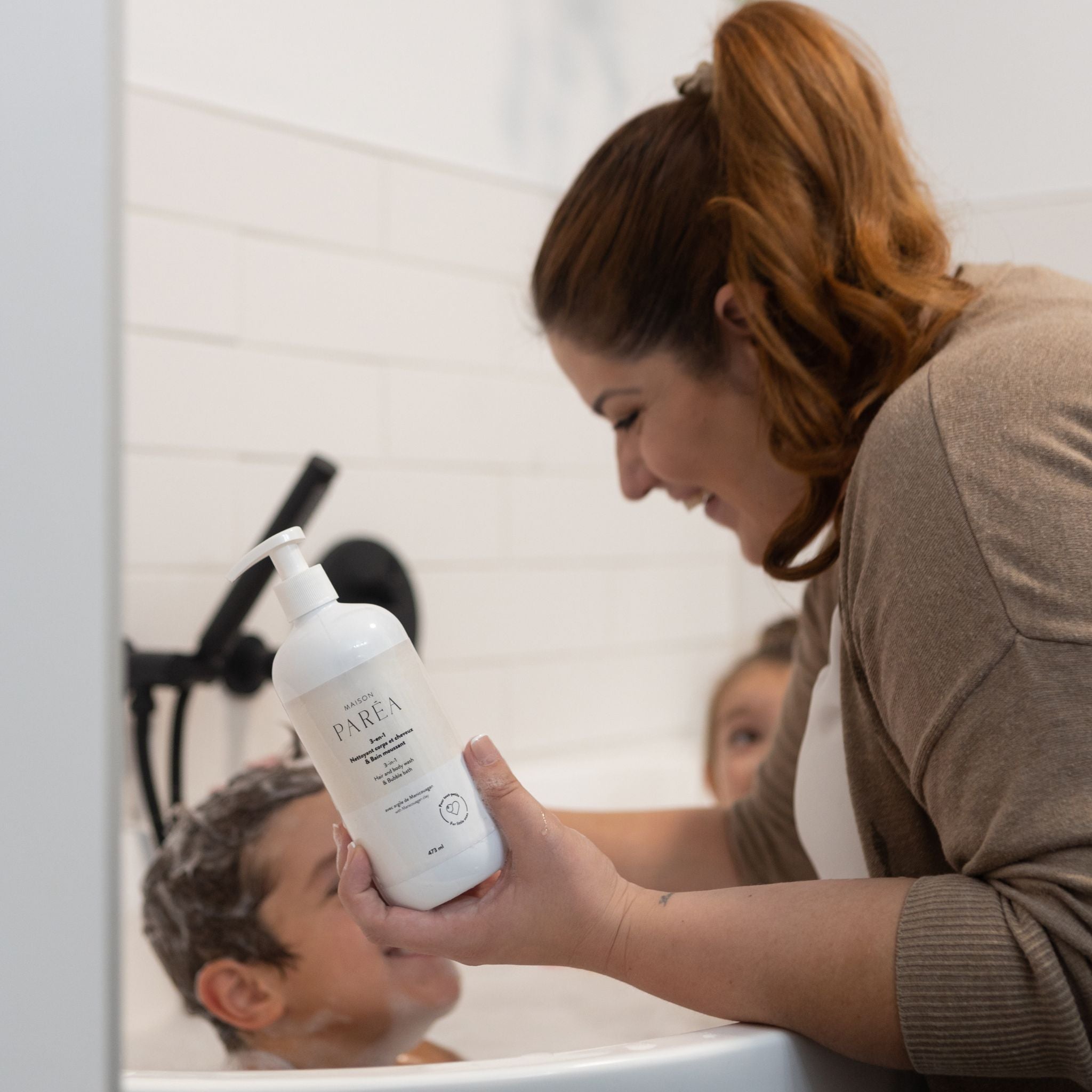 How to make bath time easier for toddlers: practical tips and tricks
Bath time: an Olympic sport
Bath time can sometimes turn into a real Olympic test. Between the splashes, the cries of protest and the possible spills, we sometimes say to ourselves that we deserve a medal once the children are finally washed!

Parents, rest assured! With the right advice and the right products (and no, it's not a raincoat!), this stage of the marathon routine can become a moment of relaxation and complicity.
Shop our range of bath products
Tips for a gentle bath
1. Temperature and timing: Check that the water temperature is ideal and choose a time when your child is relaxed, not too hungry or too tired.
2. Set the stage: Gather your mini's favorite toys and create a relaxing ambiance with soft music. Choose silicone bath toys that are open and easily washable.
3. Products suitable for toddlers: Opt for products that simplify the routine. A 3-in-1 body and hair cleansing product is ideal for simplifying the steps and limiting the stress of bathing.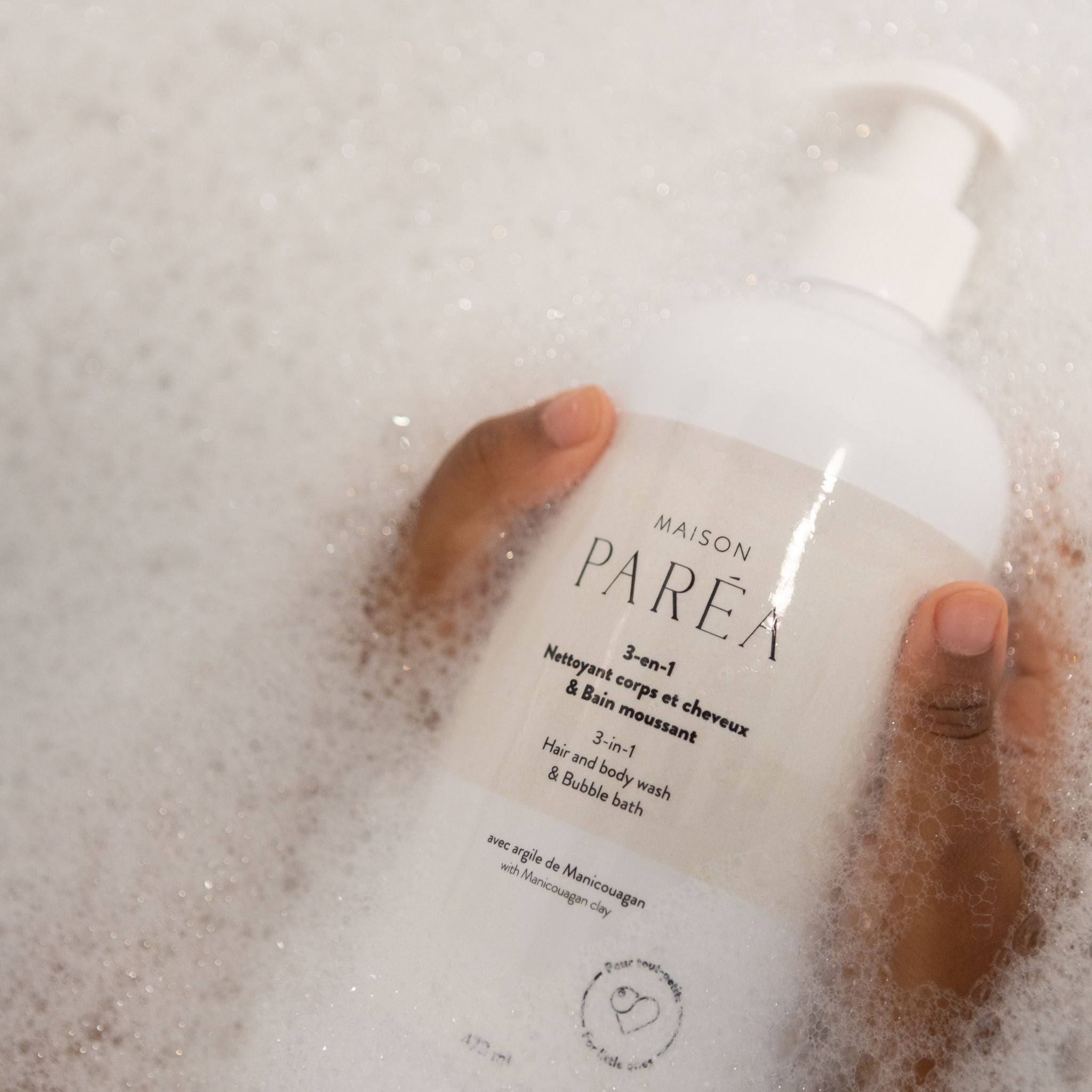 Discover our new 3-in-1 body and hair cleanser & bubble bath
The advantages of our 3-in-1 product
1. Practicality: No more need to juggle several bottles, a single product is enough for the entire body and hair.
2. Safety: A hypoallergenic, laboratory-tested product reduces the risk of allergic reactions and is suitable for sensitive skin.
3. Developed by experts: A product created by a pharmacist and a mother combines professional expertise with personal experience, ensuring a gentle, effective and safe formula.
4. 100% local product: By choosing a local product, you support the local economy while having access to a quality product.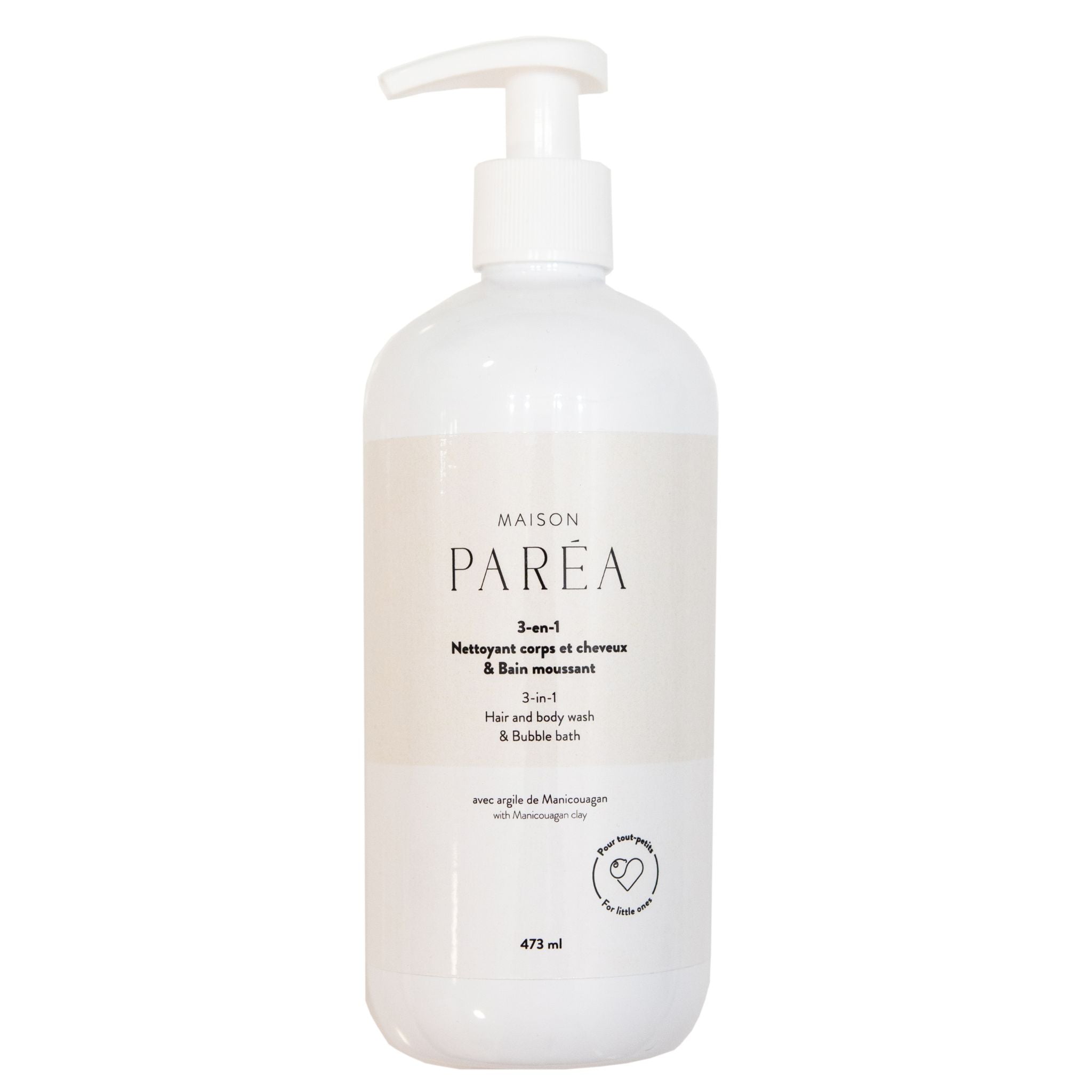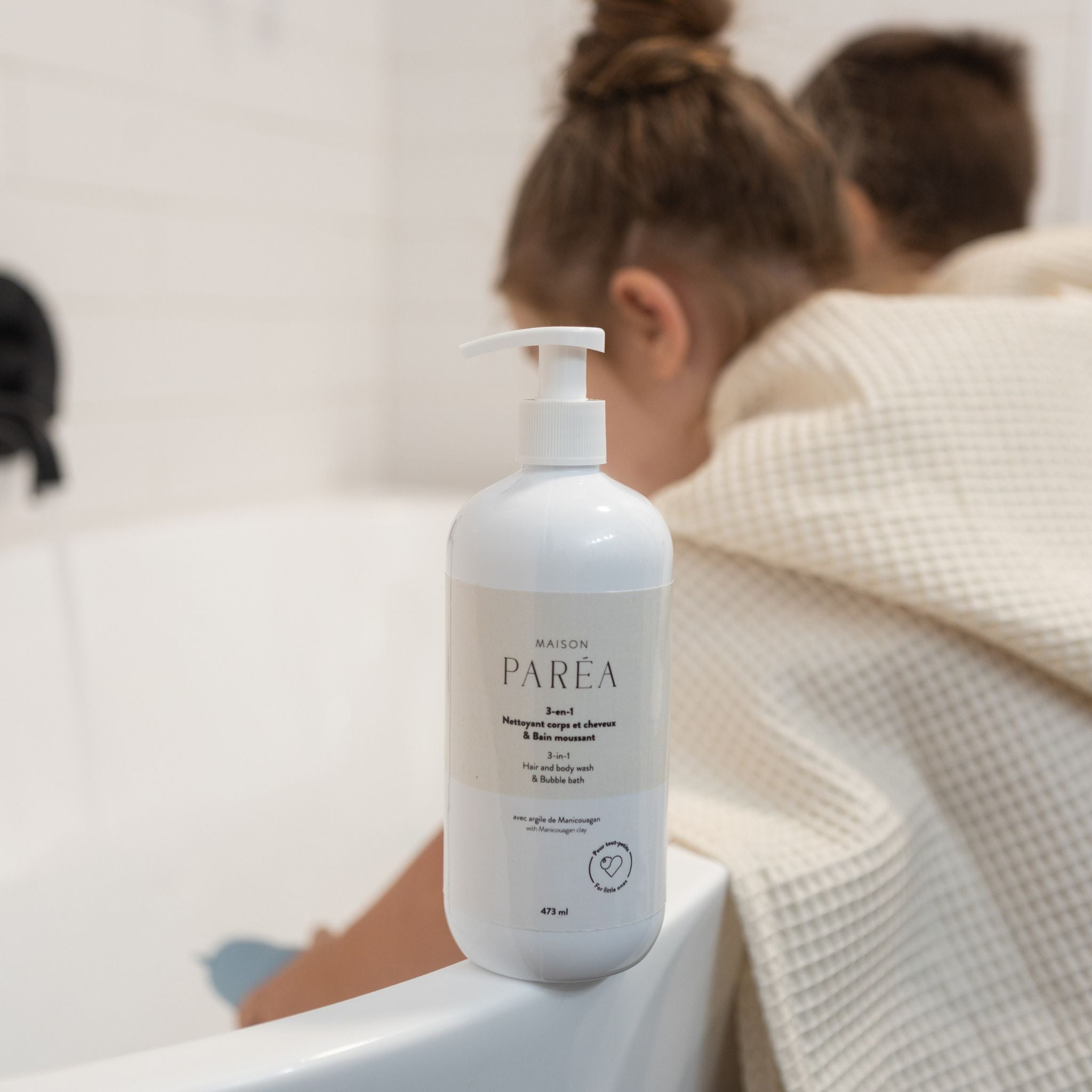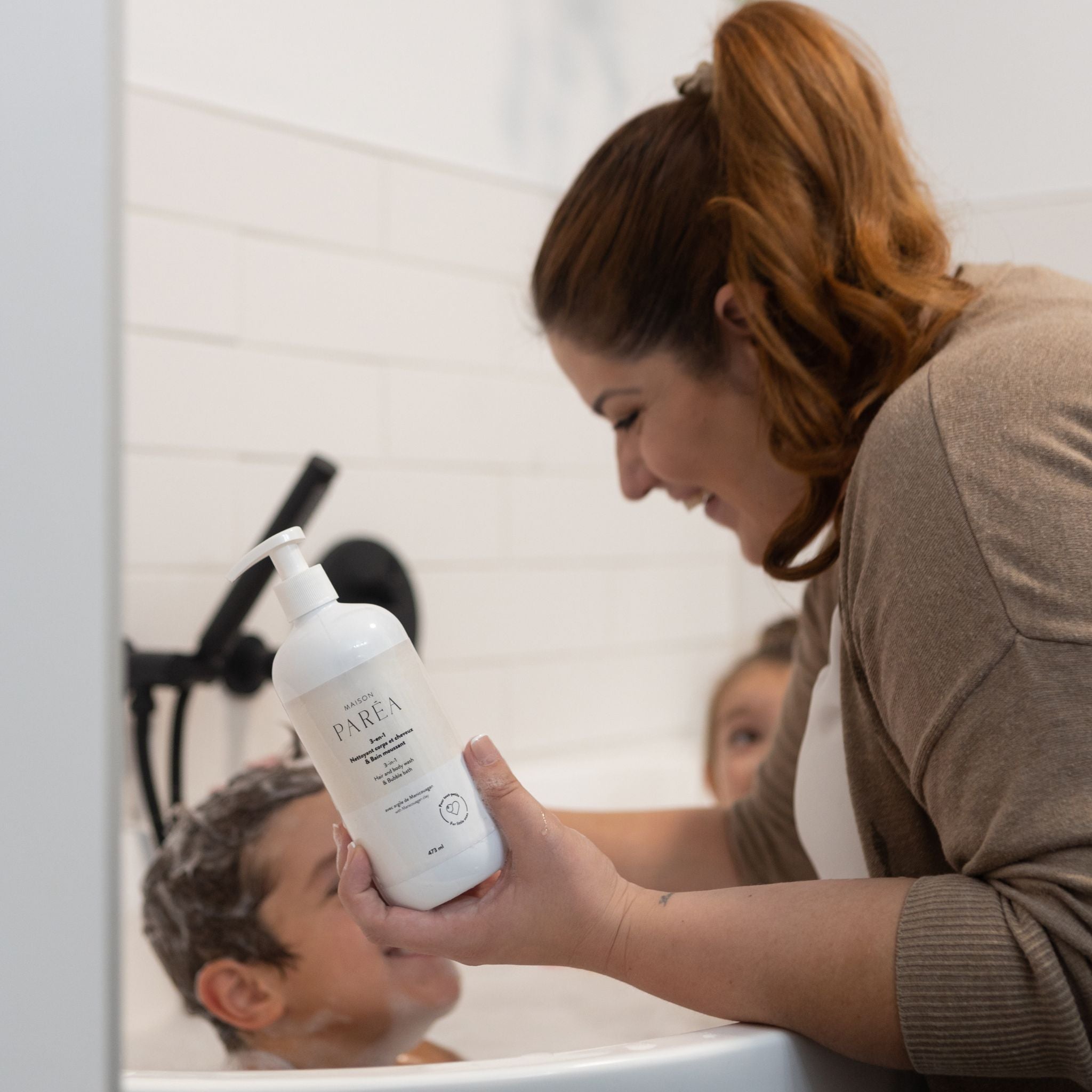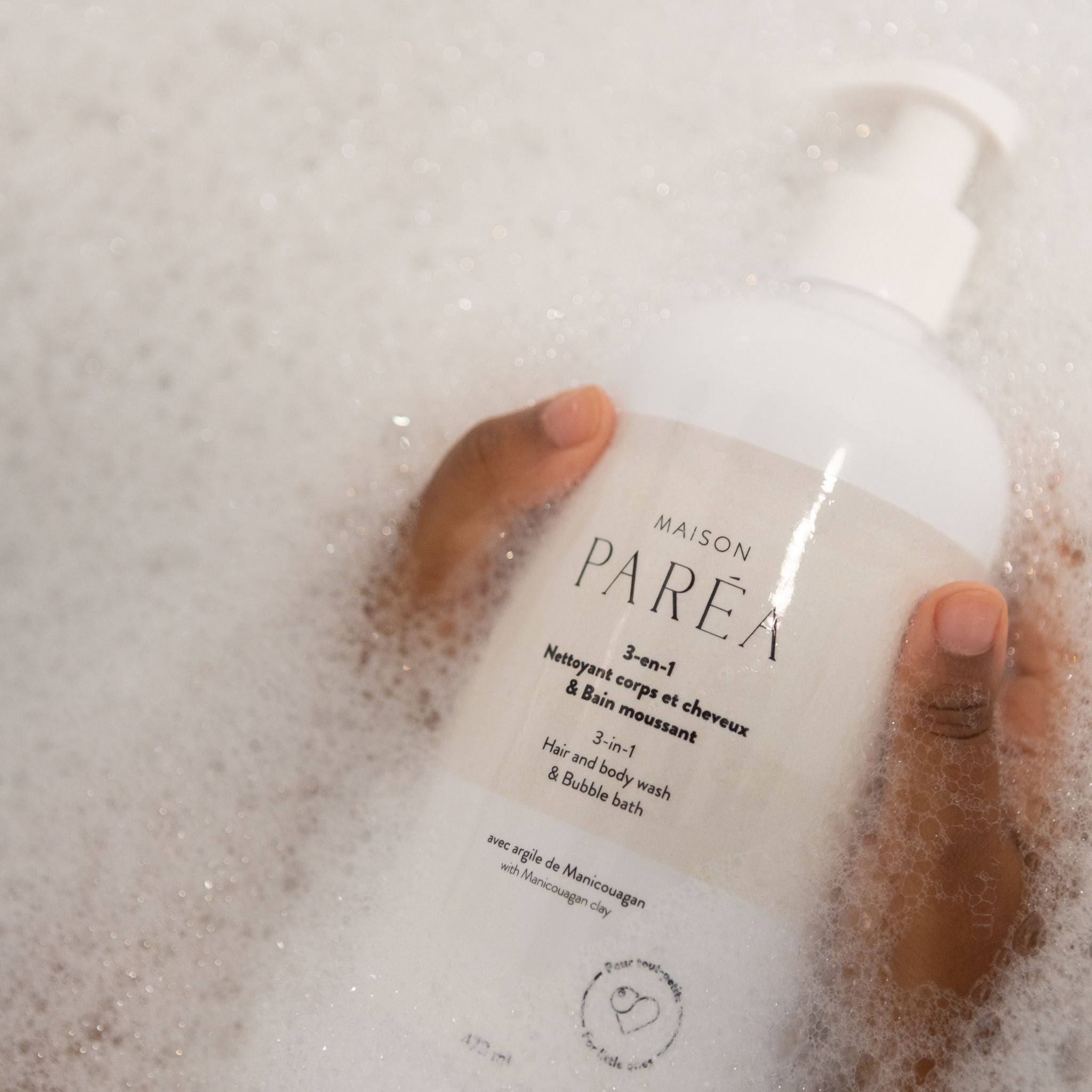 Sale price

$24.00
Regular price
(/)
---
"We discovered the products in La Presse, we took the cleanser with our last order, very satisfied."
"Very happy with this beautiful Quebec product and also hypoallergenic for my children"
"My baby reacts a lot to perfume and everything, my friend recommended this soap to me and wow!"
"Great++++. We love it!!! no more crises to wash your hair!!!"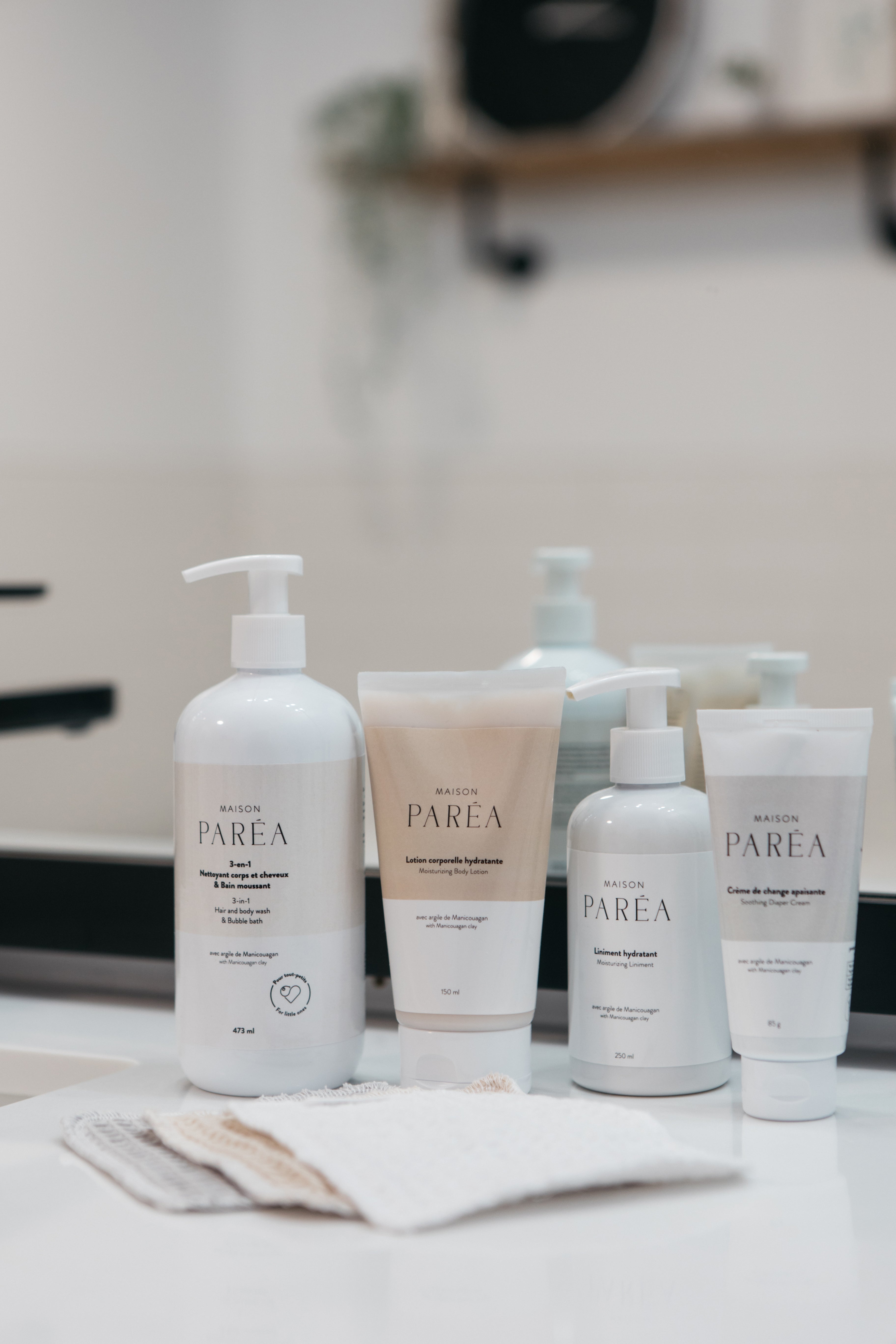 Discover the full range of Maison Paréa
The key ingredient: Manicouagan clay
Our skin care range is effective, gentle and safe for the whole family. 100% made in Quebec, based on Manicouagan clay, our products are your allies in protecting, relieving and hydrating the fragile skin of your little ones and all members of the family.
Our mantra: offer hypoallergenic products, made from natural and vegan ingredients to meet several needs at the same time. A minimalist range of exceptional quality at an affordable price. To try Maison Paréa is to adopt it.
Offer the best to your family with Maison Paréa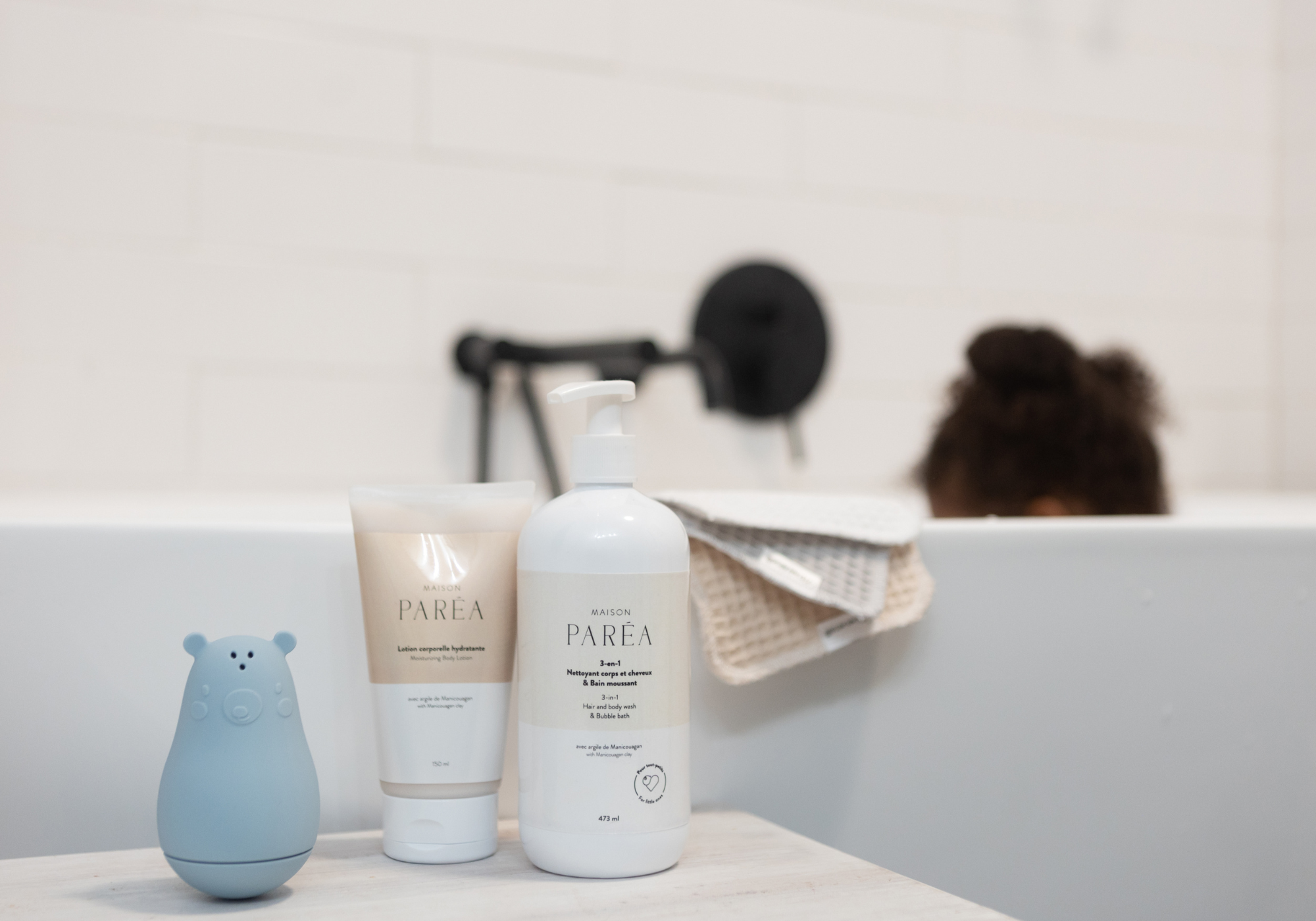 Why choose Maison Paréa?
Opt for gentle, soothing and fragrance-free care products to protect and moisturize your little ones' skin.
Choosing our 100% local products, developed with the expertise of a mother pharmacist, allows you to promote the well-being of your child and enjoy moments of complicity and relaxation in complete peace of mind, while taking care of their delicate skin.
Shop our "Bath and Care" collection today to discover our full range.
For happy, healthy skin, trust your ally, Maison Paréa, because it takes a village to raise a family.